MightyTykes Lands Wal-mart.com & First Int'l Reseller
Mom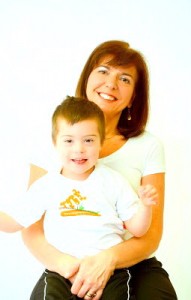 preneur start-up MightyTykes™ is starting 2016 off strong having landed its first international reseller as well as leading online retailer wal-mart.com in January.
MightyTykes Lands Wal-mart.com & First Int'l Reseller
Soon after Isaac was born, Isabella Yosuico learned that he would have hypotonia, low muscle tone and weakness common to kids with Down syndrome and many other conditions.Like any mom wanting to help, Isabella sought a solution. She took a scrap of fleece and sand from the kids' sandbox and whipped up a tiny pair of weights.
Latest posts by YosuicoMT (see all)